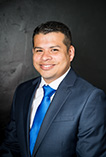 Raúl Escalante
Co-Founder / IT-Cloud Specialist
Accomplished IT professional with over 10 years of experience.
Associate of Applied Science (AAS) in Information Technology (IT)
Skills:
Microsoft OS: Windows XP, 7, 8, 8.1 and Windows 10
Microsoft Server: Server 2003, Server 2008 , Server 2012 and server 2016
Microsoft Exchange Server 2007, 2010, 2013 and Exchange online
Active Directory
Symantec Backup Exec 2010 to 2015
Adobe CC Suite Administrator
LAN/WAN Wireless Admin
FTP Platforms
Microsoft Hyper V
Microsoft Lync to Skype for Business
Microsoft Data Protection Manager
Previous Experience
Exchange Administrator/IT Services​
Maintain and administer computer networks and related computing environments including computer hardware, systems software, applications software, and all configurations.
Perform data backups and disaster recovery operations.
Diagnose, troubleshoot, and resolve hardware, software, or other network and system problems, and replace defective components when necessary.
Configure, monitor, and maintain Microsoft Exchange environment
Analyze equipment performance records to determine the need for repair or
replacement.
Recommend changes to improve systems and network configurations, and determine hardware or software requirements related to such changes
Coordinate with vendors and with company personnel to facilitate purchases
Major Projects
Migrated over 350 users from Mdeamon Mail Server to Exchange 2007, 2010 and 2013
Migrated over 300 users from Exchange 2003 cross domains to Exchange 2007, 2010 and 2013
Worked with a team and was heavily involved with migrating over 38 remote locations from VPN connections to an MPLS Network and a single sign on domain.
Design and Implemented critical data backup to tape using Backup Exec Software.
One of 3 Team Leads to migrate analog phone systems to VOIP technology using Microsoft Business Skype for business.
Deployed Exchange 2013 to a hybrid Exchange online system.
Deployed new backup cloud technology using MS System Center DPM.
Designed, Developed and configured Help-Desk ticketing system using MS System Center Service Manager.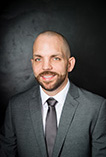 Scott Donihoo
Co-Founder / Senior Network Administrator
Accomplished IT professional with over 15 years of experience.
Bachelor of Business Information Technology (IT) from University of Texas at Arlington
Skills:
Microsoft OS: Windows XP, 7, 8, 8.1 and Windows 10
Microsoft Server: Server 2003, Server 2008 , Server 2012 and server 2016
Active Directory
LAN/WAN Wireless Admin
FTP Platforms
Microsoft Hyper V
Skype For Business
Microsoft Lync and Skype for Business
Microsoft System Center Configuration Manager
Symantec Endpoint Protection
Microsoft Forefront/Defender Endpoint Protection
Firewalls configuration and deployment (Juniper, IPCop)
Hewlett Packard (HP) Switch configuration
VLAN
Surveillance system configuration
Microsoft Failover Clustering
Enterprise level NAS/SAN (File storage) configuration and implementation
Web hosting (WordPress, Joomla) including CPanel, WHM support
Previous Experience
Network Administrator/IT Services​​
Maintain and administer computer networks and related computing environments including computer hardware, systems software, applications software, and all configurations.
Install and deploy System Center Configuration Manager (SCCM) and various proprietary apps across a WAN spanning 30 locations and 700+ nodes
Configure, install, and maintain antivirus and antimalware products (System Center Endpoint Protection, Symantec Endpoint Protection)
Diagnose, troubleshoot, and resolve hardware, software, or other network and system problems, and replace defective components when necessary.
Analyze equipment performance records to determine the need for repair or replacement.
Recommend changes to improve systems and network configurations, and determine hardware or software requirements related to such changes
Coordinate with vendors and with company personnel to facilitate purchases
Major Projects
Worked with a team and was heavily involved with migrating over 38 remote locations from VPN connections to an MPLS Network and a single sign on domain.
One of 3 Team Leads to migrate analog phone systems to VOIP technology using Microsoft Business Skype for business.
Designed, Developed and configured Help-Desk ticketing system using MS System Center Service Manager.
Design, configure, and deploy System Center Configuration Manager on our MPLS network which handles patches, software deployment, and Antivirus updates
Migrated most physical servers to a Hyper-V environment saving costs on operating systems and hardware
Setup and configured servers at offsite data center to host websites and applications requiring minimal downtime
Installed, configured, and maintained Aerohive Wi-Fi solution over an MPLS network